I love yoghurt, because of its health benefits. It is loaded with protein, calcium and other vitamins and minerals from dairy foods. Plus, it has 'good bacteria' for the digestive tract. I got more interested with Greek yoghurt because it is said to be healthier than most.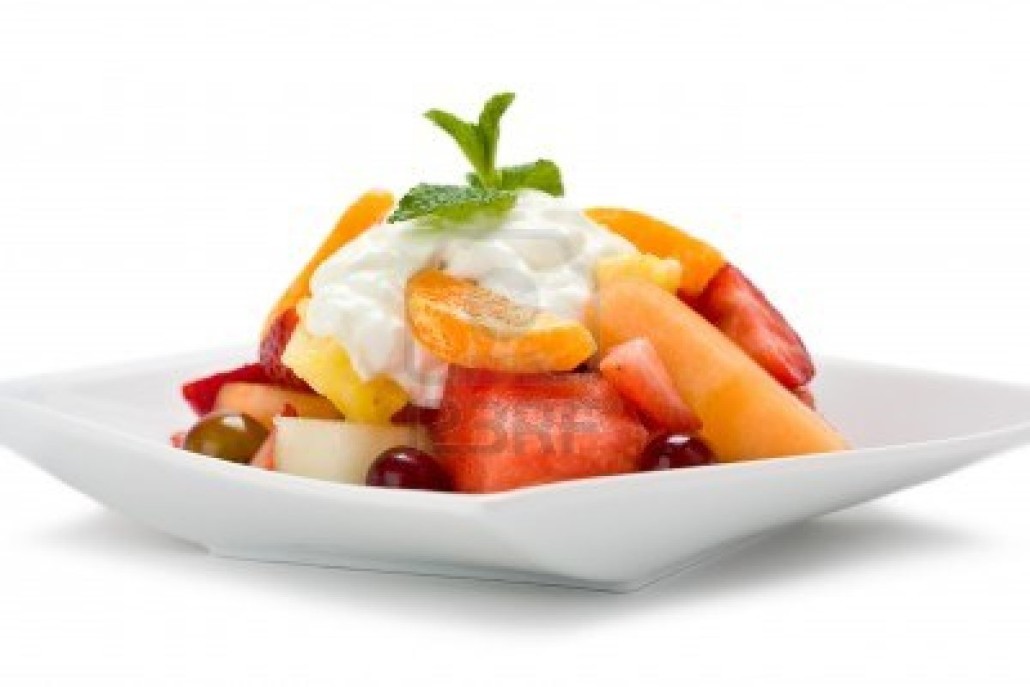 WHAT MAKES GREEK YOGHURT DIFFERENT?
The first difference is in the process. The Greeks remove the whey from the milk by straining it three times. The whey is the watery portion of the milk, which separates when the milk is curdled. Since this watery portion is removed, Greek yoghurt is thicker, creamier and with more flavor.
Secondly, since Greek yoghurt is thick and creamy, it has more of the good stuff. It has more protein content, but lesser on sugar and carbohydrates. So even if I eat more of it, my calorie intake would not be so much.
Thirdly, because it has high protein content, it helps build muscles and you feel fuller and heavier. That is why diet-conscious people, like me, drink yoghurt so they don't feel hungry.
Also, because of its thick consistency, Greek yoghurt can be used for baking, as substitute for cream cheese, butter or oil. It is healthier because it has fewer calories. And you get protein in your dessert, too. In Greek cuisine, yoghurt is used extensively in their dishes.
COOKING WITH GREEK YOGHURT
I am a fan of Greek food, and I have noticed that most times, yoghurt is used on desserts. In the land of olive oil and honey, it is also used for savory dishes. Here is one dish I enjoy as a complete meal.
Grilled Corn Soup with Yogurt and Mint
Serves 4
You need:
Corn, 4 ears
Celery, 2 stalks, chopped
White onion, 1 pc, chopped
Garlic, 2 cloves, chopped
Olive oil, 2 tbsp
Chicken or vegetable stock, 4 cups
Mint leaves, cut into thin, long strips, ½ cup
Yoghurt, 1 cup (room temperature)
Salt to taste
Preparation:
Grilling the corn

Prepare the grill at medium heat
Rub olive oil, 1 tbsp, on the corn
Grill for about 15 minutes
Remove and cool off

Cooking the soup

In a pot, pour in the remaining 1 tbsp olive oil
Sauté the garlic, onion and celery until slightly caramelized, approximately 20 minutes
Pour in the vegetable or chicken stock
Bring to a simmer
Remove the corn from the cob and add to the pot
Simmer for 10 minutes
Remove and cool at room temperature
Add in yoghurt and mint
Salt to taste
Serve at room temperature or chilled
DESSERT WITH GREEK YOGHURT
Talk about foods with yoghurt, I prefer my fruit salad with a yoghurt twist instead of using mayonnaise or heavy cream. During summers in Greece, when fruits are varied and many, anything is possible when making fruit salad. Some serve this favorite dessert with cheese on top.
Greek Fruit Salad
4 – 6 serves
You need:
Yoghurt, 2 cups
Honey, 2 tablespoons
Pure vanilla extract, ½ tablespoon
Banana, 1, sliced
Orange, ½, juiced
Strawberries, 2 cups, halved, and hulled
Blueberries, 1 cup
Raspberries, 1 cup
Preparation:
Put together in a bowl the honey, yoghurt and vanilla extract
In another bowl, mix orange juice and banana slices
Add to this bowl the berries, and mix
Pour the yoghurt mix on top
One last tip about yoghurt, I also use it to marinate. This is the secret to the Mediterranean food Tandoori chicken, one of my favorites, which uses yoghurt mixed with other herbs and spices. It will enhance the flavor and tenderize the meat.
Greek yoghurt, by itself, is an acquired taste – something I have definitely acquired. But used in cooking and in making desserts, it tastes way better. You can also use it to make smoothies especially with sweet, juicy fruits like mango.