GREECE & HER FLAVORS: Food for the Gods
When we think about Greek food, we can imagine the Greek gods and goddesses feasting on olives, cheese and wine. The country is rich in history and culture, and understandably, even their cuisine has stories to tell. Heracles, god of strength, health and virility, more famous by his Roman name, Hercules, favored mashed beans. Athena, goddess of war, to win the favor of the people of Athens, gave them an olive tree.
INTRO TO GREEK CULINARY ARTS
Greece is found in the south east part of Europe. Its mainland is mountainous, with 80% of its terrain consisting of mountains and hills. It is surrounded by the blue waters of the Mediterranean seas, and has one of the longest coastlines in the world. The country is known as the birthplace of civilization. It is now home to 10.8 million nationals. It is home to the Olympic Games.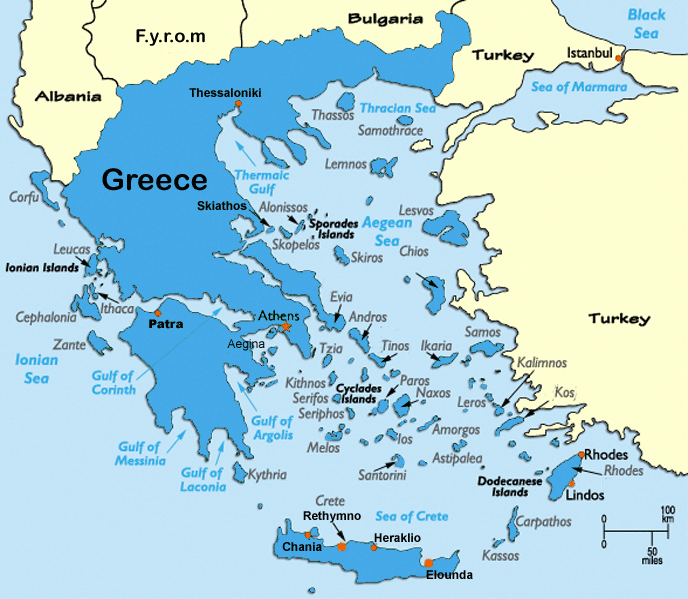 Greece is dominantly agricultural, and its food and flavors is dependent on what is planted on its lands. A huge portion of its land is planted with olive trees, thus the abundance of olive oil, which is exported to other countries and widely-available in all Greek homes and restaurants. Their region and its terrain is best for breeding goats and sheep, thus the fondness for cuisine using these meats, and of course, the production of the best cheeses in the world.
Since it has a long coastline, Greece also has a thriving fishing industry. Included in their cuisine are dishes made of fish, squid and even octopus. They have sardines, anchovies and mackerel. And if you want lobster, you can also get it fresh when in Greece.
Their staple diet is grains, which can either be wheat or barley. To prepare wheat, it is softened to gruel or ground to become flour. These are then kneaded and made into loaves or flatbreads which are usually mixed with cheese or honey. Fita breadis served with dips.
Olives, very organic in Greece, widely-grown in the region, are common as appetizers, either in their raw or preserved forms.
Vegetables are also grown, and are consumed as soups, or are boiled and mashed. It is served with seasonings of vinegar, herbs or honey. Eggplant and zucchini are important vegetables and widely used in the main dishes.
The regions and its climates favor breeding goats and sheep, so cheese is abundant and comes in different varieties. Beef and pork dishes are less common. Fish dishes are more available only along the coastal areas and islands. The Modern Greek culinary has made variations of lamb dishes to include lamb sausages.
Desserts are usually with nuts and pastry, or use a common Greek pastry, filo.
THE FITA BREAD
Fita or pita bread is round, soft and flat, slightly-leavened bread made from wheat flour. It is usually made with a pocket of sorts, although the 'pocket-less pita' is also common.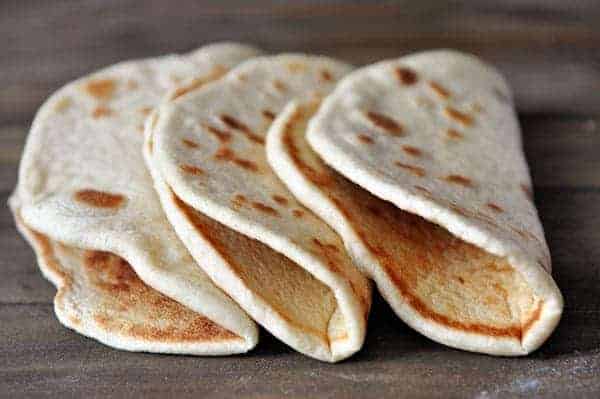 The fita is baked at high temperature to make the flat wheat flour puff up, making it soft and doughy.
It can be eaten by itself, but most usually, it is enjoyed with sauce or dip, or is used to wrap kebabs or gyros like sandwiches. Others serve it by cutting into smaller pieces and baking it to become crispy pita chips. Hummus and taramosalata are the more common dips used with fita bread. Hummus is mashed chick peas and other beans, mixed with herbs and spices. Meanwhile, taramosalata is a salted or cured fish eggs mixed with olive oil, lemon juice and potatoes or almonds.
Fita is seen as a healthier alternative to white bread. A serving is low in fat, but with doses of iron, carbohydrates and calcium. However, it is a bit high on sodium. Fita has also more fiber than white bread.
However, fita is also loaded with calories, and is heavier to consume. If you want a heavy meal, then fita it is. But if you are having it as appetizer, don't eat too much to leave room for the main course.
COOKING LAMB
Lamb dishes are more common in the Mediterranean regions like Greece compared to beef dishes. Here are a few tips when preparing these dishes:
When buying lamb, look for packaging that has no tears. There should be very little liquid in the package. Excess liquid means it has been incorrectly stored, or has been previously frozen, thawed, and frozen again. When preserving lamb, should be sealed by using best vacuum sealers like Foodsaver models and refer to useful advices at our vacuum sealer reviews.
If you plan to make grilled lamb chops, buy the rib or loin parts. If you plan to bake, choose shoulder chops.
If the lamb is coming from the freezer, thaw in the refrigerator, and not in room temperature. Smaller cuts of lamb spoil faster than bigger cuts. Plan your purchases and menu ahead.
When roasting, make smaller cuts. Use moderate heat. But if you want a crusty surface, then use high heat.   A good tip is to start roasting at 425 degrees Fahrenheit for about 15 minutes, just enough to brown the meat, and then continue cooking at a lower heat of 325 degrees Fahrenheit. To ensure that the cuts do not dry out during cooking, rub with oil before cooking or you can use the pan sauce to baste it while it is roasting. Roast with the fat so the meat will be tender and moist, but after cooking, trim it. It is not flavorful, and is rather unhealthy to eat.
To make a variation of the usual roast lamb, you can add feta cheese and make a really delicious Greek dish. You need leg of lamb with the bones removed, fresh bread crumbs, currants, pine nuts, parsley chopped, garlic chopped, crumbled feta cheese, black olives pitted and chopped, dried rosemary, olive oil , lemon juice, baby eggplants, salt and ground black pepper.
AS SWEET AS FILO
The filo itself is not a sweet. It is the unleavened dough that is used as base for pastries like baklava. The word 'filo' means leaf, because that is how layered filo looks like. It is made from water, flour and oil or white vinegar, or sometimes egg yolks. It requires skill to roll and stretch dough to become a large, thin sheet, which is then cut to size.
It is made by layering filo sheets brushed with olive oil or butter. These are then stacked on top of each other and baked. Filo, though, is commonly used as a dessert when filled with fruits or sweets.
Baklava is the more popular pastry dessert, which are layers of filo with nuts and honey. You can also use lime and pistachio.
GREEK SALADS
It is a country of cheese, olive oil and wine. What do you get? Perfect recipe for a salad. Here is a Greek salad made famous by one of the celebrity chefs on TV. During summer, these fruits and vegetables are at its freshest. The best way to pass a sunny summer day is to have salad and wine overlooking the blues of the Mediterranean seas.
This Greek salad recipe needs ripe tomatoes cut into chunks, sliced red onion, seedless cucumber, red bell pepper, green bell pepper, cubanelle pepper, black olives, parsley, fita bread, fita slices, extra virgin olive oil, red wine vinegar, crushed dried oregano, salt and black pepper.
Get together the vegetables, parsley and olives and combine in a bowl. Slice the fita and put on top. Cut cheese and put on top of the fita. In a separate bowl, combine oil, oregano and vinegar. Drizzle this mixture over the salad. Use salt and pepper for seasoning. Before serving, warm the pita bread in a grill pan.
The secret to the delicious salads lies in the quality of fruits and vegetables. So in order to preserve the reputation of Greek cuisine in our restaurant, we always preserve our food with perfect quality by a simple method is to use the best vacuum sealers like foodsaver v2244 vacuum sealing system to vacuum seal food before freezing them. Get more reviews of the foodsaver v2244 at http://vacuumsealeradviser.com/food-saver-reviews/foodsaver-v2244