The secret to a great lamb stew is to make sure the lamb is juicy, tender and just melts in your mouth variety. The stew itself can be tasty but if the lamb is tough then you might as well just enjoy the stew without the meat. The best way to get the lamb juicy and tender is to use sous vide cooking. This is the method of cooking where the lamb is placed inside a plastic bag, vacuumed and sealed using a vacuum sealer. Then this sealed package is then given a water bath for hours to get the meat tender and juicy.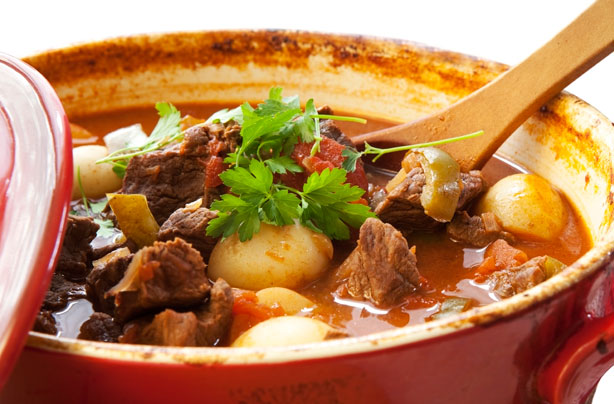 Some very important factors come into play here:
First, you should have the right cut and quality of lamb. In Greece, sheep adapts better to the hilly countryside, and is thus abundant. Lamb dishes then are common, and freshly-slaughtered sheep are easy to find. Outside of Greece or in any other country, lamb may be fewer in number, but it can also be bought from the grocer or from your favorite butcher.
Second, you should make a good, airtight vacuum and seal of your bag, which is why you need the best vacuum sealer for sous vide cooking to get the job done right. Otherwise, if there is a crack in the seal, water will definitely get in when the third step is done.
Lastly, you should have the right equipment for sous vide. You can use a sous vide water oven for best results. Temperature has to be kept controlled so that the meat inside will be thoroughly cooked in low temperature but for a long period of time. This slow method of cooking ensures the meat is evenly cooked, yet still juicy and succulent.
Guide to buying lamb
Lamb is now widely-available from the supermarket or from the butcher. There is local US lamb, and there are the imported frozen ones from New Zealand and Australia. Which one is best? Depends on what kind you like. US lambs are fattier, sweeter and larger than its imported counterparts. This means, a single leg alone can go up to 15 lbs or more, enough for a dozen dinner guests. It has also more fat around the legs so when cooked, it is more tender and juicier. Ironically, the imported lamb meats are less expensive to buy.
For stews, the best part of the lamb to buy is the square-cut shoulder. This portion is full of flavor and sweetness. It works best with methods of slow cooking because the collagen or the connective tissues are dissolved, and makes the sauce smoother and richer. You can already ask your butcher to remove the bones from your meat and to cut it up for stew. The cut size is usually 1 ½ inch cubes.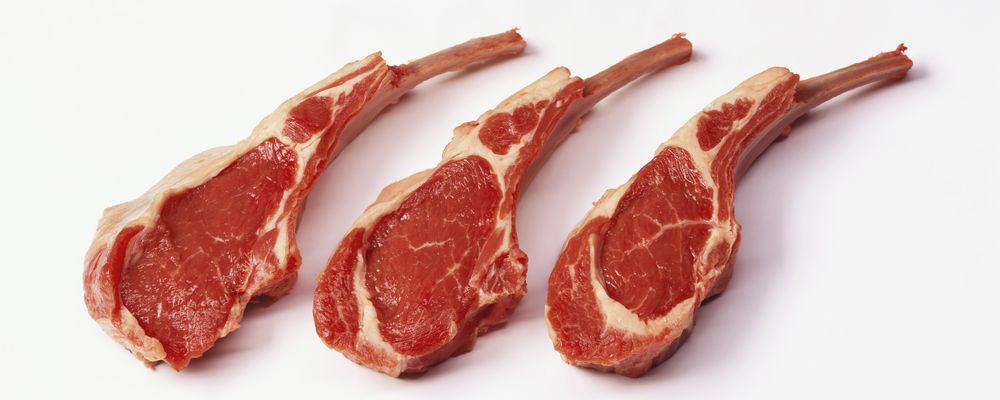 Remember, if the meat you buy is not fresh or of good quality, no amount of vacuum sealing or sous vide can fix the problem so get the best lamb meat with these tips:
Meat should be firm and fine-textured;
Color should be pinkish;
The fatty parts should be white, not yellow.
Storing tips
Lamb meat is perishes faster than other meats. Always keep it refrigerated or best, frozen. The best way to store it is by vacuum sealing it in one-serve portions. Then freeze it and it can keep for months.
Lamb recipe using sous-vide cooking
Preparation time:  8 – 10 hours
You need:
Lamb stew meat, cut, 2 lbs.
Beef stock, 1 quart.
Extra virgin olive oil, 4 tbsps.
Unsalted butter, 2 tbsps.
Flour, 4 tbsps.
Garlic, minced, 2 tbsps.
Yukon red or gold new potatoes, 1 ½ lbs.
Baby carrots, halved, 16 oz.
Green peas, 1 cup.
Stewed tomatoes, 2 cans.
Fresh thyme, 4 sprigs.
Fresh rosemary, 1 sprig.
Fresh mint, 2 sprigs.
Procedure:
Get your sous vide water oven ready at 85 degrees celcius.
Meanwhile, in a skillet, put 2 tbsps. of olive oil and heat in medium high heat.
Once hot, put into the skillet the stew meat and sear on all sides until brown.
Remove the meat and put aside.
Put the remaining 2 tbsps of olive oil into the skillet and add butter.
Heat until butter is melted.
Add garlic and cook quickly (note: do not brown the garlic).
Sprinkle the flour in and whisk for 2 minutes.
Add into the skillet 2 cups of the beef stock and whisk until consistency reaches your preferred thickness of your stew.
Adjust the thickness by adding more beef stock or water.
Divide this liquid concoction into two batches, placing each batch in plastic bags.
Do not vacuum the bags, but just remove as much air manually, then seal using vacuum sealer. You can vacuum seal the bags with liquid only if you have a chamber vacuum sealer.
In a different bowl, add together the vegetables, herbs and the stew meat. Mix.
Divide the contents of the bowl into two batches, placing each batch in plastic bags.
Vacuum seal the plastic bags using the vacuum sealer.
Put all the bags inside the water oven using a pouch rack to keep them from floating up.
The contents of the bags have to be fully submerged to ensure cooking.
For best results, cook for 10 hours max.
Remove the stew from the bags and serve.
Put a dollop of sour cream on top of each serving for artistry and to give it an edgy taste.
Enjoy the lamb stew with some Greek wine!