We are never without fruits in our house. For one, we do have a few planted in our backyard. But we also like to get fresh ones from the market. My favorites are apples, mangoes, grapes and watermelons.  The other fruits – I like them mixed with something else, like berries on a cheesecake. Avocado is great as a smoothie. I love fruit salad with yoghurt. You know how I get fruits even if they are not in season? I vacuum-seal them with my trusty Foodsaver FM2000. I love this model because it is very basic, and priced just right. It operates manually, and comes with pre-cut bags, rolls and the accessory hose for use on jars and containers. It has a new feature which saves on bag wastage. More details about Foodsaver fm2000 machine and other comparable foodsavers at Top 10 foodsaver vacuum sealers for money.
The fruits that I get, though too much for a family of 4, does not compare to the volume in restaurants. Restaurants buy fruits by truckload. It is cheaper that way, but they have to ensure the fruits are kept fresh and not spoil before it is used. Here are some tips we can learn from the professionals – the restaurateurs:
General tips:
1.       It is best to separate fruits from vegetables when storing. Fruits contain the ripening agent, ethylene, and thus spoil faster. If placed beside vegetables, it will get spoiled too;
2.       Fruits you can keep on the countertop: avocadoes, mangoes, melons, pears, apples, tomatoes, unripe bananas, peaches and plums;
3.       Fruits you need to refrigerate: grapes, all citrus and berries;
4.       After buying them, remove from the plastic bags before storing;
5.       If you wash your fruits, remove excess water by allowing it to drip or air-dry, or towel off with paper towel before storing it. If stored damp, bacteria can grow.
Here are a few more tips for specific fruits:
BERRIES
Buying tips: look for plump and firm berries with bright colors. If it smells good, it must taste good. If it is packaged, avoid those with stained or damp packages. The berries inside are more likely soft and spoiled.
Storage tips:
·         Remove twigs and leaves;
·         Wash the berries with a special mix of vinegar and water (1:3). The vinegar disinfects the berries so it won't get molds, and lengthen its life by weeks. Follow through with a rinse under running water, and dry with paper towel;
·         Or, you can give the berries a sauna dip (for about 30 secs) in a pot of hot water (125 degrees). It has the same rationale as using vinegar – It will kill mold spores. After the bath, air dry on paper towel.  Do not store wet;
·         Before storing it, rinse berries then pat dry. Put on rimmed baking sheet and freeze inside freezer for an hour.  After which, put in resealable bags;
AVOCADO
Sometimes, I can only eat half of an opened avocado. It disheartens me that the uneaten half turns brown even when stored in the refrigerator. I soon learned that avocado has an enzyme that produces a pigment that turns brown when exposed to air.
·         To avoid browning, squirt some lime juice or lemon into the exposed half. It will extend it for a day more;
·         Store opened avocado with large onions. Remember how you cry when chopping onions? The same gas will prevent browning of your avocado. Just make sure only the skin touches the onions. If it touches the fleshy green part, it will take on the flavor of the onion.
LEMON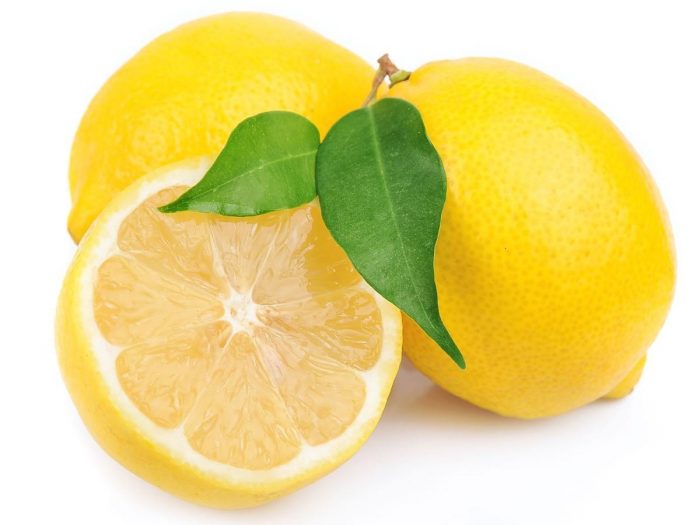 Talk about that lemon you are going to use on the avocado, there is no need to open a whole fruit. Don't cut into half. Instead, just create small holes by puncturing it with a fork. Because once a lemon is opened, it will dry up.
APPLES
I like to always have apples with me. It is full of potassium, a good energy booster after some exercise or a hard day at work. It can be a snack or a dessert. If you have cut it into halves, here is how to prevent it from turning brown.
·         Put some cold salt water in a bowl, with the ratio of ½ teaspoon salt to a quart of water;
·         Soak opened or sliced apples in this cold mix for 5 minutes;
·         Remove from water and pat dry with paper towel;
·         Store in the refrigerator inside airtight bags.
Tips for longer storage:
There is one surefire way of storing fruits. It is by using a vacuum-sealer. Here are the benefits:
·         Fruit, when not exposed to air, will not be prone to bacteria;
·         Without bacteria, fruit will not spoil, thus you can store it up to years;
·         When vacuum-sealed, you seal in the freshness;
·         You get fruits even when out of season.
I have a handy, compact Foodsaver FM2000, and it does a great job. It is manually operated so the price is reasonable, and very user-friendly. The unripe fruits I just wash them, dry and vacuum-seal. For those fruits that are already ripened, it is not wasted. I chop them, blanche with hot water, pat dry, freeze them for an hour,  and then vacuum-seal them in one-portion bags.
When I want to bring lunch to work, I get one bag, open it on lunch time and enjoy it. It is so easy and convenient when I want to make a salad.